One of the beauties of nature: rainbow. Life is always beautiful! All you have to do is just looking. Enjoy…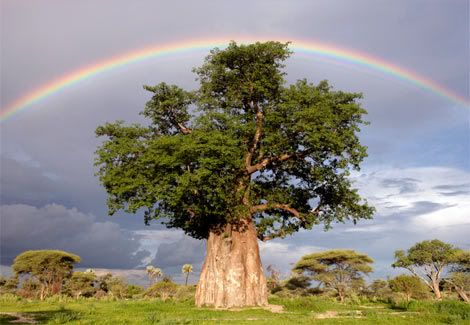 A rainbow graces skies above the Mombo region of Botswana's Okavango Delta, home to the Moremi Game Reserve, elusive leopards, and lurking hyenas. Baobab trees such as this one can provide some relief from the sweltering heat.
Photograph by Beverly Joubert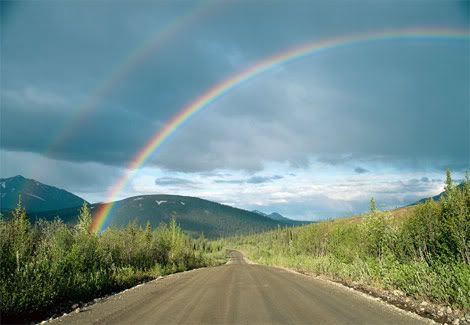 A rainbow stretches over a section of the 670-mile-long (1,100-kilometer-long) Denali Highway in Alaska. Rainbows are a simple, ordered display of visible light reflected off of water droplets in the atmosphere.
Photograph by Rich Reid
A fisheye lens captures arcs of light crowning the Canadian wilderness. Water refracts, or bends, the light, separating it into red, orange, yellow, green, blue, and violet.
Photograph by Paul Nicklen
The end of a rainbow spotlights a solitary car traveling down a remote road in North America. Since a rainbow is an optical illusion, it doesn't have an actual endpoint. Instead, a rainbow's position continually shifts depending on the viewer's perspective.
Photograph by Paul Nicklen
A rainbow is reflected in Arctic icy waters in Canada's Foxe Basin. Data from submarines suggest that Arctic sea ice has thinned by 40 percent in the past 30 years. As more water is exposed, the upper ocean absorbs more sunshine, speeding up the decline.
Photograph by Paul Nicklen
See more photos at
it's original website
Pictures
|